Denver Airport Transportation
Denver Airport Transportation
Welcome to ABC Shuttle your Denver Airport Transportation best shared-ride airport transportation company. We offer a convenient door-to-door ride to or from Denver International Airport. We provide regular, scheduled passenger Transportation service between Denver Airport and the mountain ski resorts.
With ABC Shuttle
24/7 service any time anywhere
You don't need to meet us half-way!
We will pick you up right from your home, hotel, or office.
You don't need to wait at the airport!
Just book online ahead of time get your baggage and go!
ABC Denver Airport Transportation mission is to provide luxury service luxury to each and every customer.
Discounts
Abc Shuttle offers discounts for students attending any college in the Denver area for Denver Airport Transportation and other services. If you are a current student at Colorado Christian University, Colorado College, Colorado School of Mines, Colorado State University – Fort Collins, United States Air Force Academy, University of Colorado at Colorado Springs, University of Colorado Boulder, University of Denver, University of Colorado, or any College in the Denver area, you may receive a discount for your trip around Denver.
The major upside to aging in America, is senior discounts. One of the companies provide special deals for those of a certain age. One of the many companies is Abc Shuttle. For customers of the age 65 and above, Abc Shuttle now offers a discount for any trips around Colorado. All that is needed is an ID for proof of age and a discount will be given.
As thanks for serving the USA in the military, Abc Shuttle offers a discount for any trips for Denver Airport Transportation and around Colorado. However, not only Veterans can receive this discount, any active Military personnel can as well. We at Abc Shuttle recognize the sacrifice that has been made for our freedom and taking meaningful action to engage Veterans in our communities. All that is required is any physical proof and a discount will be given.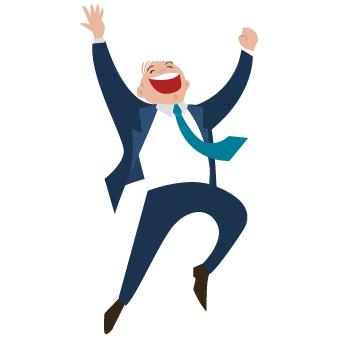 Our Customer Reviews
Booked a roundtrip service for my son from DU to the airport and back to DU for his winter break.... read moreBooked a roundtrip service for my son from DU to the airport and back to DU for his winter break. Driver picked him up on time both directions and everything worked perfectly. Would definitely use them again.

I have taken other shuttles before, but I have found the one I'm staying with! My driver was very helpful... read moreI have taken other shuttles before, but I have found the one I'm staying with! My driver was very helpful and polite and easy to contact! That's especially important to me, as I have to walk with crutches and need extra help! Hats off to ABC Shuttle! I highly recommend it!

Great experience with ABC.  I used them for travel on 10/28/2015 from Denver International to downtown. They arrived at the... read moreGreat experience with ABC.  I used them for travel on 10/28/2015 from Denver International to downtown. They arrived at the curb at exactly my pickup time. The van was clean and smelled better than most shares rides or cabs.  The driver was nice, wasn't a maniac driver, and engaged me in pleasant conversation. Price couldn't be beat. Service was timely. Staff was nice.  5/5

The company that has been around for many years but I have not used ABC for a while. However... read moreThe company that has been around for many years but I have not used ABC for a while. However I needed a shuttle for a family and was pleased that they answer their phone calls promptly, and provided good, on-time service. When you need something a little special--