Denver Airport Shuttle
Notice: On average, guests tend to tip between 10% and 20% of the cost of their reservation. Please consider tipping drivers as they are servicing you and strive to give you the best and most comfortable experience on the way to your destination. 
Denver Airport Shuttle
Your Denver Airport Shuttle ride will be ready when you are because of advanced booking!
When hiring a Denver Airport Shuttle, the last and the most difficult thing you will do after a long and tiring flight is to look for a cab, with all your heavy luggage in hand. When you book your airport transportation in advance with us, Our driver will wait for you at the designated location! It is as easier as showing her/him the confirmation and off you go to your hotel or home.
ABC SHUTTLE, with 34 years of experience on airport transportation in Denver, Colorado, transporting thousands of travelers. We provide a door-to-door transportation service, from/to the airport and Denver surrounds. We offer convenient online booking, on top of a friendly & reliable service. 24/7 guaranteed!
Denver Airport Shuttle Services
Non-stop airport service is direct, meaning your Denver international Airport. Shuttle will take you straight to your destination without stops in between. Quite different from our shared-ride service. with this option you will not share a ride with other travelers. This option is only to and from the Denver international service.
This option is for Around Town, Concerts, Sporting events, restaurants and weddings. Our vans and SUVs can be reserved for one-way or round-trip transportation on our secure online reservation system. upfront pricing.This option is rides from anywhere to anywhere.
Our Customer Reviews
I requested the same driver for our return trip and got the same great service. I will be using this... read moreI requested the same driver for our return trip and got the same great service. I will be using this company and , if possible, the same driver, on future trips to Next City. Too bad I could only give 5 stars

So i booked the shuttle before i got to DEN. The driver even gave me a call on my cell... read moreSo i booked the shuttle before i got to DEN. The driver even gave me a call on my cell when i was waiting on my bags to tell me he was there. We got our bags, walked out, saw the ABC car, got in, told the driver where we were going, and we took off. Then the driver, texted me that he was still waiting - yes, we apparently got in the wrong ABC limo. The driver looked very scared and called his manager right away. But they did the right thing, did not turn around, and took us where we needed to go. Very nice, clean ride.

I have taken other shuttles before, but I have found the one I'm staying with! My driver was very helpful... read moreI have taken other shuttles before, but I have found the one I'm staying with! My driver was very helpful and polite and easy to contact! That's especially important to me, as I have to walk with crutches and need extra help! Hats off to ABC Shuttle! I highly recommend it!
Our Cars for Denver Airport Shuttle
With ABC Denver Airport Shuttle
24/7 service any time anywhere.
You don't need to meet us half-way!
We will pick you up right from your home, hotel, or office.
You don't need to wait at the airport!
Just book online ahead of time get your baggage and go!
ABC Denver Airport Shuttle mission is to provide luxury service luxury to each and every customer.
Discounts for College Students
ABC Shuttle offers discounts for students attending any college in the Denver area for Denver Airport Shuttle and its surrounds. If you are a current student at Colorado Christian University, Colorado College, Colorado School of Mines, Colorado State University – Fort Collins, United States Air Force Academy, University of Colorado at Colorado Springs, University of Colorado Boulder, University of Denver, University of Colorado, or any College in the Denver area, you may receive a discount for your trip around Denver.
Discounts for Seniors
The major upside to aging in America, is senior discounts. One of the companies provide special deals for those of a certain age. One of the many companies is Abc Shuttle. For customers of the age 65 and above, Abc Shuttle now offers a discount for any trips around Colorado. All that is needed is an ID for proof of age and a discount will be given.
Discounts for Veteran
As thanks for serving the USA in the military, Abc Shuttle offers a discount for any trips for Denver Airport Shuttle and its surrounds. However, not only Veterans can receive this discount, any active Military personnel can as well. We at Abc Shuttle recognize the sacrifice that has been made for our freedom and taking meaningful action to engage Veterans in our communities. All that is required is any physical proof and a discount will be given.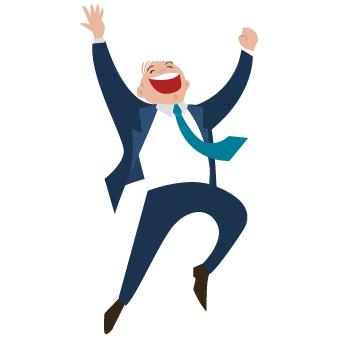 8 Reasons To Book With Us:
Reliable Transport Providers
Every Destination in Colorado
Bookings Instantly Confirmed
Door to Door, Day and Night
COMPLETE TRANSPARENCY
We do not vary our prices to take advantage of seasonal demands. Our prices are cost-based and are clearly posted on our website for all to see. The price we quote over the phone will be the same price posted on our website with no exceptions.
SAFETY AND RESPONSIBILITY
This is a serious business and we understand that. Missing a flight is a very big deal. Arriving after a long trip and not having your car service curbside is also a very big deal. We plan, check, double check, triple check, and then check again to ensure that we're always there for you. We do a lot of the worrying so you don't have to.
OUTSTANDING SERVICE
We hold ourselves to a high standard. We would like to be known far and wide as the "gold standard" for service in the car service industry. Oustanding service means exceptional reliability, exceptional drivers, and luxury in-vehicle.
EXCEEDING EXPECTATIONS
Whether it's your first ride or your 100th ride we will always approach each trip with the same commitment and enthusiasm to make your experience the best it can be. We aren't satisfied with just happy customers; we want our customers to become a thrilled, enthusiastic, and supportive community.