Abc Shuttle
Book in advance and your Denver Airport shuttle is ready when you are!
Skip the cab hunt after a tiring flight. Pre-book a Denver Airport Shuttle and our driver meets you, luggage in tow. Show the confirmation and head straight to your home or hotel.
"ABC SHUTTLE boasts 34 years in Denver airport transit, serving countless travelers. Get door-to-door rides in Denver and nearby. Easy online booking plus dependable, 24/7 service guaranteed!
Denver Airport Shuttle Services
Opt for non-stop service and your Denver International Airport Shuttle takes you directly to your end point. Unlike shared-ride, this option is solo travel. Available only for Denver International routes.
Use this for city outings, shows, games, dining, or weddings. Book one-way or round-trip in our vans or SUVs online. Fixed pricing. Ride from any point to any destination.
Our Cars for Denver Airport Shuttle
With ABC Denver Airport Shuttle
24/7 service any time anywhere.
You don't need to meet us half-way!
We will pick you up right from your home, hotel, or office.
You don't need to wait at the airport!
Just book online ahead of time get your baggage and go!
ABC Shuttle's mission is to provide luxury service luxury to each and every customer.
Discounts for College Students
Get a student discount on your Denver Airport Shuttle if you go to any Denver-area college. This includes popular schools like the University of Colorado, Colorado State, and many others. Save money on your Denver trips.
Discounts for Seniors
If you're 65 or older, ABC Shuttle offers a special senior discount for all your Colorado journeys, including reliable transportation to the airport. Just show your ID to verify your age and enjoy discounted rates on your trip.
Discounts for Veteran
If you're in the military or a veteran, ABC Shuttle offers special discounts for Denver Airport Shuttle trips and beyond. To thank you for your service, all we need is proof of military service, and you'll receive a discount.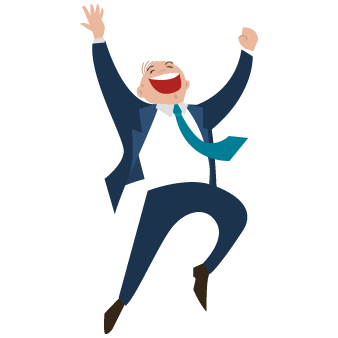 8 Reasons To Book With Us:
Reliable Transport Providers
Every Destination in Colorado
Bookings Instantly Confirmed
Door to Door, Day and Night
COMPLETE TRANSPARENCY
We do not vary our prices to take advantage of seasonal demands. Our prices are cost-based and are clearly posted on our website for all to see. The price we quote over the phone will be the same price posted on our website with no exceptions.
SAFETY AND RESPONSIBILITY
We get it, missing a flight or not having a ride waiting is a big deal. That's why we're meticulous in planning. We check multiple times to make sure we're always there when you need us. We handle the stress so you can relax.
OUTSTANDING SERVICE
We hold ourselves to a high standard. We would like to be known far and wide as the "gold standard" for service in the car service industry. Oustanding service means exceptional reliability, exceptional drivers, and luxury in-vehicle.
EXCEEDING EXPECTATIONS
Whether it's your first trip with us or your 100th, we put the same effort into making your experience excellent. We aim higher than just satisfied customers. We want to create a community that's not just happy, but genuinely thrilled to use our service.
For the best Denver to Vail shuttle service, as well as trips to Aurora, Littleton, and Quebec, choose ABC Shuttle for reliable and comfortable airport transportation.
To ensure a hassle-free journey from your arrival to your final destination, we highly recommend pre-booking our Denver airport transport service, which features a modern fleet of vehicles and professional drivers dedicated to making your experience as comfortable and efficient as possible.